Colt Cowls and Twin Wall Flue Systems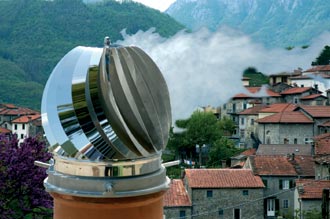 Colt Cowls have been market leaders in the production of chimney cowls since 1931, and have recently re launched their range with an improvement in quality as well a reduction in prices…better quality, better value!
Colt Cowls and Colt Tops head up a range of anti downdraught chimney cowls which have been sold throughout Europe for over 70 years. Because of the age and experience of the company, products have been consistently improved over time, allowing you to be sure that the quality you are getting is second to none.
The market leading range has now been completely redesigned to include;
Quality improvement
Value increase
Price decrease
For the first time since its launch in 1985, the Colt Top 1 has been repackaged with the birdguard incorporated in the design at no extra cost to you.
Exceptional quality in production now provides bright, clean products for all applications
Many prices have been revised downwards to reflect tighter production control
The Colt Cowl range now offers the best quality offer for trade and domestic customers alike.
Quality…Guaranteed
Most Colt Cowl products are manufactured form high quality aluminium and stainless steel. On certain products there is an unconditional money back guarantee. Experience has shown that only in isolated circumstances will our product range fail to solve the problems encountered. If, having installed the product correctly, the problem still remains, simply return it to the place of purchase within a reasonable period with a proof of purchase for a full refund!
So whether you have a wood burning stove, a coal fire, gas appliance or burn any other types of fuel, we have the product for you. If it is lack of draw, stopping bird entry, or even rain Colt Cowls have the problem covered.
Twin Wall Insulated Flues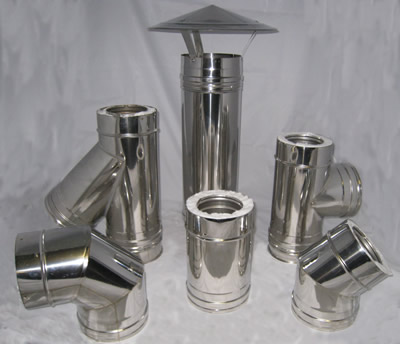 Holetherm Stainless Steel Twin Wall Flues are now available from Colt Cowls. This additional product range complements the market leading chimney cowl range and enhances Colt Cowls reputation for 'Better quality, better value'.
Holetherm is a high quality all fuel chimney flue system manufactured in stainless steel (316 inner and 304 outer wall) to the highest quality standards. Insulation between the walls is provided by a high temperature resistant fibre mat.
The products are manufactured in an ISO 9001 certified factory and the system is CE marked and certified for use in all fuel systems.
Continuous laser welding of all the key seams ensures an exceptionally high quality finish and reliability in construction and use. On going and substantial investment by the company in automated processing has resulted in highly competitive production costing and resultant value pricing for the user.
The system has been tried and tested over more than 25 years and has been installed in over 100,000 homes in Europe.
The system is available in 5 standard internal diameters 125, 150, 175, 200 and 250mm. Diameters up to 450mm are available made to order.
The system is highly competitively priced and Chimney Cowls Ltd keep 125 and 150mm in stock and available with FREE next day delivery. Please ask for a FREE catalogue, telephone 0870 241 1041.
Colt Cowls…Better quality, better value.
---
Further Information Links
For further information pages, please try the following: