Escape Windows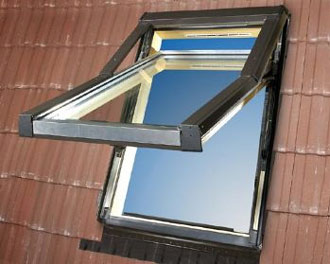 Under Building Regulations Approved Document B, if you are carrying out a loft conversion, you need a means of escape. Most emergency escape roof windows on the market are either top hung or centre pivoting.
The unique design of the Colt Roto 735 series of roof windows enables all windows sized 7/9 and above to meet Approved Document B. The 735 range of roof windows are top third hung which means not only are they attractive, and less expensive, but they can be more in keeping with other windows in the loft.
The Loft Shop also supplies The Colt Roto 800 series roof windows. These are very flexible in that they can be top hung or centre pivoting and for installation in any roof slope from 20-65 degrees.
Both the above roof windows are high quality, and available in timber. The Loft Shop also supplies a PVC Exit window, which conforms to changes in the Building Regulations 2000. This means of escape roof window is the only emergency exit roof window in the UK to open from the side. A gas piston pushes the window open and holds it in position making rapid escape relatively easy. It is especially good when there is a shortage of space available as it is only 540 x 950mm in dimension.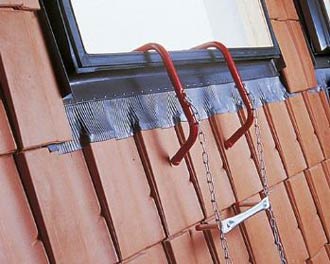 As well as the extensive range of means of escape windows, The Loft Shop also supplies escape ladders. These ladders are light and versatile, they make almost any window an instant emergency exit. The ladder hooks over the windowsill and then drops down on the outside of the building towards the ground. The ladder can be stored in its easy carry box underneath the bed hopefully never to be used!
All the above products are available with FREE next day delivery and can be purchased right here at www.loftshop.co.uk or through any of The Loft Shop's 24 stores, or by calling 0870 604 0404, or fax 0870 603 9075
---
Further Information Links
For further information pages, please try the following: