Roof Light Guide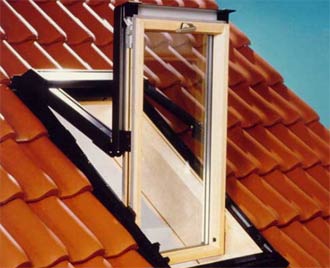 Traditional roof lights have been used throughout history, but the development of the modern double glazed roof window has enabled a revolution in the way lofts are used, bringing much needed light and life to these otherwise unused spaces
A large range of roof lights, and skylights is available from The Loft Shop. Colt Roto Roof windows are available from £89, and skylights for as little as £85 .
The Loft Shop has a large variety of Colt Roto roof windows ranging from the most popular centre pivot 435 series timber roof window through to the three quarter hung 735 PVC windows, and top hung means of escape 800 series. The Loft Shop has supplied roof windows throughout the UK for over 20 years, and has always offered these high quality products with FREE next day delivery to anywhere in the UK. Millions of Colt Roto roof windows have been installed throughout Europe, and they have a track record of proven perfromance
The Loft Shop also supplies traditional Cast roof lights and skylights for use in conservation areas. The range of roof lights supplied is very comprehensive, as well as the various accessories to compliment them. Blackout and roller blinds are widely available for Loft Shops roof windows, as well as many other special order models.
If you require further information or wish to purchase roof windows you can do right here at www.loftshop.co.uk 24 hours a day, or call 0870 604 04 04, or fax 0870 603 9075.

---
Further Information Links
For further information pages, please try the following: