Loft Access Guide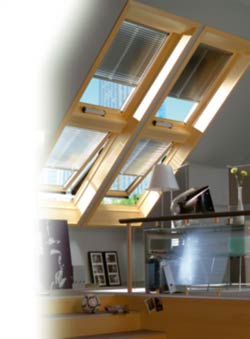 Accessing your loft can literally open many new doors for you! Whether you are planning a full scale loft conversion, or simply want to put away those boxes that have been kicking around the hall for the past year - The Loft Shop can help you do it!
The Loft Shop provides all the products you would normally associate with a loft conversion including roof windows, roof lights, loft ladders, staircases and many more. It also provides exceptional know how, and information about converting lofts, and the rules and regulations behind doing it. Brochures are available right here
Gaining access to a new room in your house can seem almost magical. All that space that has gone unused for years can now be a new place to work, rest or play. As well as this, it can provide added value to your house, and even negate the necessity to move! The first step in gaining access to your loft is to install a loft ladder. This can be done quite simply, and very inexpensively. You will no longer feel the need to go into the shed and get that rickety old ladder out, lug it up the stairs, only to risk breaking your neck! Our ladder range starts at £87, and you can even have one supplied and fitted in your home for just £99.99!, just check out our fitting service.
Once you have your loft ladder, you need some light. Without light, how would you know what you were going to use your loft for? The most simple, quick, and cheap solution to this is to install a roof window. The Loft Shop supplies roof windows for as little as £89! You will be amazed how much light this will introduce into your attic space, and this is where the magic begins. All of a sudden, the Loft is not a cold, dark unused space, but somewhere for the kids to play, a place to finish that report, or even get a good nights sleep.
With The Loft Shop, you could have access to your loft with a loft ladder, and introduce light with a roof window for less than £180!
You can purchase any of these products 24 hours a day at www.loftshop.co.uk

---
Further Information Links
For further information pages, please try the following: